2022 Foothills Cub Twilight/Day Camp
Event Details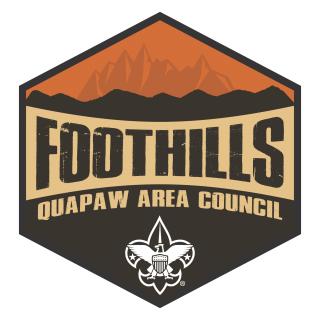 The Foothills District Twilight/Day Camp will be held at Toad Suck Campground in Bigelow.
The camp theme this year is Wild West and there will be tons of fun activities.
Registration
Please complete the attached registration form for all youth and adults in your family who will be attending. Youth who are not registered Scouts may also attend camp (such as siblings). Lions (youth going into Kindergarten in August 2022) are not allowed to attend.
For each youth, the program cost is $45 and will include a camp t-shirt, water bottle, a drawstring bag, and a patch.
For each staff member or walking leader, the fee is $12, which covers the cost of a camp t-shirt and patch.
Remember to include all health forms (Parts A & B) and insurance cards with your registration.
Families: submit a registration to your Pack Cubmaster or Camp Coordinator.
Walking Leaders
Each parent is asked to consider volunteering to be a walking leader for at least one day.
A walking leader is an adult who is assigned to a group of 8-10 youth, called a "den." There will be at least 2 walking leaders with each den at all times. Walking leaders will walk with their assigned den from activity to activity, provide supervision, and assist with their den during the check-out period each day after camp.
Walking leaders will need to register and pay a $12 fee for a camp t-shirt and patch, which must be worn at all times while at camp. Health forms are required for walking leaders, and must be submitted with registration. Walking leaders must have current Youth Protection Training (YPT), and a YPT certificate must also be submitted with registration.
When & Where
Day CampToad Suck Park
Thursday 06-23-2022 5:30 PM CT to 8:30 PM CT
Past
---
Day 2Toad Suck Park
Friday 06-24-2022 5:30 PM CT to 8:30 PM CT
Past
---
Day 3Toad Suck Park
Saturday 06-25-2022 9:00 AM CT to 4:00 PM CT
Past