Pinnacle District Cub Scout Twilight Camp
Event Details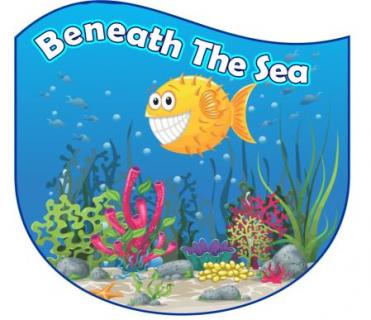 The Pinnacle District Cub Scout Twilight Camp will be held June 11th – 13th at Burns Park, 5:00 pm to 8:00pm. This year's theme is UNDER THE SEA! June 14th will be Family Fun Day at Wild River Country.
Registration
Please fill out the attached registration form for all Scouts, siblings, and adults attending this year. Siblings (brothers, sisters) between the ages of 6-10 (entering 1st – 5th grade) can attend camp. Cost will be $45.00 per child. Registration includes one T-Shirt.
Siblings will be assigned a den based on age and may not be assigned to the same den as the Scout. This is due to age appropriate activities for each group. Proof of age (or other information) may be requested.
Turn in all forms and payments to your pack (include all health forms and insurance cards!)
Once registered, you will need to check in for camp, pick up information packet, parking passes, t-shirt(s), and Wild River Country Tickets. Check-in will be Saturday June 8th or Sunday June 9th 11:00 am – 1:30 pm at Burns Park.
If you have a Boy Scout wishing to be a Den Chief, use the family registration form and list with rank of "Den Chief". Den Chiefs are required to purchase T-Shirt ($10). Older Boy Scouts may be Youth Staff.
If you would like to volunteer to be a Walking Leader, use the family registration form below. No previous experience is required. For information on Walking Leader please read information below.
Walking Leaders
A Walking Leader is an adult 18 years or older, who will be assigned a den of 8-10 Scouts and another leader. The Walking Leader will walk with the Scouts to the different activities and help them out throughout the evening. Every parent is encouraged to volunteer as a Walking Leader for at least one day. If the parents are not able to attend, any adult family member can volunteer. Walking Leaders are required to purchase a T-shirt to identify themselves while at camp. The cost of the shirt is $10 up to size 2XL; $15 for 3XL/4XL. Youth Protection Training required
Family Fun Day at Wild River Country
Friday June 14th, all Scouts and their family are invited to attend Family Fun Day at Wild River Country
Tickets are NOT included with the registration cost and can be purchased at a cost of $15.00 each
Tickets will be valid June 14th ONLY. Please check Wild River Country's website about their Weather Policy.
No "Drop-Offs". All children must be accompanied by an adult. Day camp staff will attend but are not responsible for Scouts.
Please remember that no outside food or drinks are allowed in the park.
More information on Wild River Country can be found on their website at www.wildrivercountry.com
When & Where
Twilight CampBurns Park
Tuesday 06-11-2019 5:00 PM CT to 8:00 PM CT
Past
---
Day 2Burns Park
Wednesday 06-12-2019 5:00 PM CT to 8:00 PM CT
Past
---
Day 3Burns Park
Thursday 06-13-2019 5:00 PM CT to 8:00 PM CT
Past