Ouachita District Cub Scout Twilight Camp (Hot Springs)
Event Details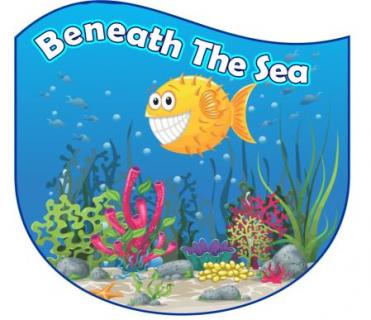 The Ouachita District Cub Scout Twilight Camp will be held June 17th-21st at Arc Isle In Hot Springs from 5:30 p.m. until 9:00 p.m. each evening. The theme of camp this year is Beneath The Sea! There will be lots of fun during the week, including swimming, archery, bb shooting, games, crafts, a special guest, and more. Remember to register early to guarantee a camp t-shirt and water bottle.
Cost will be $45.00 per scout. The cost includes a youth camp t-shirt, patch, and water bottle.
Adult staff fees, including walking leaders, are $10 and include the adult camp t-shirt.
Make sure to include all health forms and insurance cards when submitting the registration form. All forms and money should be turned in to your pack.
Once registered, scouts/parents will need to check in for camp and pick up t-shirts and water bottles.
Walking Leaders
Every parent is asked to consider volunteering at least one evening to be a "walking leader." Include health forms and a copy of the current Youth Protection Training certificate when turning in registration forms.
A walking leader is someone who will be assigned a den with 8-10 scouts with another leader. The walking leader will walk with the scouts to the different activities and help throughout the evening.
We will make every attempt to have a walking leader assigned to their child's den. However, if there are not enough volunteers from a pack or particular rank, a walking leader may need to be assigned to another den that is without a leader.
Walking leaders will need to pay the $10.00 adult staff fee and will receive an adult camp t-shirt. The shirt is to be worn at all times while at Twilight Camp.
When & Where
Twilight CampArc Isle Park
Monday 06-17-2019 5:30 PM CT to 9:00 PM CT
Past
---
Day 2Arc Isle Park
Tuesday 06-18-2019 6:00 PM CT to 9:00 PM CT
Past
---
Day 3Arc Isle Park
Wednesday 06-19-2019 6:00 PM CT to 9:00 PM CT
Past
---
Day 4Arc Isle Park
Thursday 06-20-2019 6:00 PM CT to 9:00 PM CT
Past
---
Day 5Arc Isle Park
Friday 06-21-2019 6:00 PM CT to 9:00 PM CT
Past