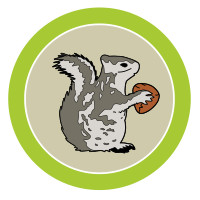 Boy Scout
Mammal Study
Merit Badge
OdySea Aquarium in Scottsdale, Arizona, is a marine aquarium, and the largest aquarium in the Southwest United States. It holds more than 2,000,000 US gallons of water and spans over 200,000 square feet.
When: Saturday, September 22, 2018 from 9:00 AM to 12:00 PM
(Please be on-time or you might be turned away)
Where:
OdySea Aquarium: An Oceanic Adventure
9500 E Via de Ventura Suite A-100, Scottsdale, AZ 85256
PLEASE NOTE:
An adult must be present in the OdySea in the Desert Entertainment Destination during the program, however they do not need to be in the room with the scout.
Also
Adults must stay. No Drop Off's allowed
Badge requirements
Amy Jo Haywood
Camping Program Assistant
amyjo.haywood@scouting.org
602.955.7747

Steve Pomerantz
Merit Badge Sponsorships Director
steven.pomerantz@scouting.org
623.692.6287

Council Service Center - Phoenix
2969 N Greenfield Rd
Phoenix, Arizona 85016
Phone: 602-955-7747

Saturday 09-22-2018 9:00 AM to 12:00 PM
Odysea Aquarium

Map this event
Coords: 33.5545188, -111.876082
9500 E Via de Ventura Suite A-100
Scottsdale, Arizona 85256