2017 Citizenship in the Nation Merit Badge
Event Details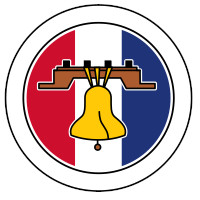 Boy Scout
Citizenship in the Nation Merit Badge
When: Saturday, May 6th from 10:30 am - 2:30 pm (approx)
Where: AZ State Capitol Bldg (House of Representatives on the right hand side)- 1700 W Washington St, Phoenix, AZ 85007
*Please bring a bag lunch*
(Bring book to class) You can get one at the Scout Shop
Prerequisites: Have read Boy Scout Citizenship in the Nation Merit Badge Book
Please complete Citizenship-in-the-Nation worksheet: http://usscouts.org/mb/worksheets/Citizenship-in-the-Nation.pdf
Must also have completed these requirements:
1) Come prepared to discuss your answer and Please bring a bag lunch (No food or drinks allowed on the House Floor so they will be in a secured place)
2) Visit (1) - Might be asked to share with class about your experience. Today will count as the other one. (1 minute talk limit)
3) Come prepared to discuss which of the five stories had the most impact on you
4) Choose one and be prepared to discuss
5) Be prepared to discuss
6) Come prepared with at least a one minute speech
7) Discuss branches of government
8) Complete this section on the two senators
Write letter/email give resources
Be prepared to discuss the outcome
(1-4-5-7-8 will be discussed in more depth at the meeting)
Also:
Bring a pen
Wear your uniform
Blue cards are to be filled out with the following information prior to arriving at the workshop
Badge requirements
Any personal information
You Must Print & Bring Part B of the Annual Health and Medical Record Form and the http://usscouts.org/mb/worksheets/Citizenship-in-the-Nation.pdf.
When & Where
Arizona House of Representatives
Saturday 05-06-2017
10:30 AM MST to 2:30 PM MST
Past