2019 Section W6W Conclave
Event Details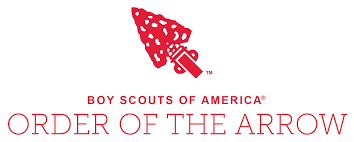 Online registration closes 10/14/2019 at 6pm. If you haven't registered by that time, you may still register on-site.
What is CONCLAVE 2.0?
A groundbreaking, innovative event that inspires the future. It could be your future as an Arrowman or maybe it's your impact on future Arrowmen. This Conclave is Section W6W's event for the future. Picture a company's tech reveal, unveiling their latest and most innovative product ever. The one core idea behind every innovative tech reveal is that they all seek to "Catch the Higher Vision." That is what we seek to capture in this year's conclave.
So don't miss out on our improved Activities Midway, including everything from a new VR experience to the W6W Escape Room Challenge. Join us in experiencing an innovative Conclave from brand new up-to-date training classes to an updated Top Lodge Competition to entertaining and inspiring shows that will challenge you to Think Big…Inspire the Future…Catch the Higher Vision.
Section W6W Store
You can place an order for Conclave items for this year and from past years. Items can be picked up at conclave. (To avoid shipping charge - click on the shipping just before checkout and select pick up).
ONLINE STORE LINK: http://squareup.com/store/section-w6w
Where is Conclave?
When & Where
Imperial Valley College
Friday 10-18-2019 7:00 PM MT to
Sunday 10-20-2019 11:00 AM MT
Past