2018 GCC Mammal Study Merit Badge
Event Details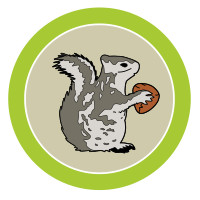 Boy Scout
Mammal Study
Merit Badge
OdySea Aquarium in Scottsdale, Arizona, is a marine aquarium, and the largest aquarium in the Southwest United States. It holds more than 2,000,000 US gallons of water and spans over 200,000 square feet.
When: Saturday, October 6, 2018 from 9:00 AM to 12:00 PM
(Please be on-time or you might be turned away)
Where:
OdySea Aquarium: An Oceanic Adventure
9500 E Via de Ventura Suite A-100, Scottsdale, AZ 85256
PLEASE NOTE:
In order to maximize the number of scouts who can participate in the program, we request that parents are not in the room with the scout during the program unless there are special needs that require an adult to be present. We welcome adults and other family members to walk around the Aquarium while their scout is in session and have discounted tickets available for purchase at the same time as when you register your scout. IT IS REQUIRED that an adult be either in the Aquarium or within the OdySea in the Desert Entertainment Destination during the entire program in case of emergency.
The last requirement requires more of an independent project.
What is an animal, invertebrate, vertebrate, and mammal? Name three characteristics that distinguish mammals from other animals.​
Explain where mammals fit in the classification of animals. Classify three mammals from phylum through species.​
Trace two possible food chains of carnivorous mammals from the soil through four stages to the mammal. ​
From study and reading, write a simple life history of one non game mammal that lives in your area. Tell how this mammal lived before its habitat was affected in any way by man. Tell how it reproduces, what it eats, what eats it, and its natural habitat. Describe its dependency upon plants, upon other animals (including man), and how they depend upon it. Tell how it is helpful or harmful to man.​
Working with your counselor, select and carry out one project that will influence the numbers of one or more mammals.​
When & Where
Odysea Aquarium
Saturday 10-06-2018
9:00 AM MST to 12:00 PM MST
Past