2019 Safeway Store Front Registration - Popcorn Sales (Weekend #1)
Event Details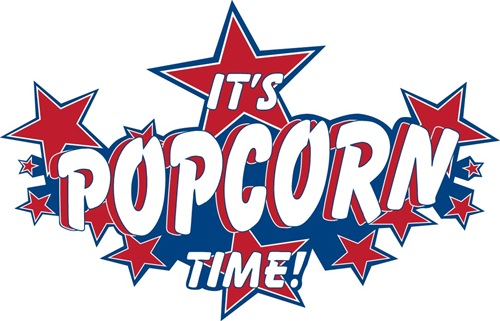 REGISTER for SAFEWAY store fronts across Arizona!
CHOOSE your DATE and TIME -
Use the REGISTER AS GUEST Option Only.
Changes and Cancellations are made at the council office.
PLEASE BE SURE TO CLICK ON THE "CHECK OUT" TAB to BOOK YOUR REGISTRATION. This step must be taken to ensure your reservation is LOCKED in as BOOKED. Thank you.
SAFEWAY requested that Scouts talk with CUSTOMERS ONLY as they are EXITING store.
PLEASE READ THE GCC Store Front Code of Conduct - you will be asked if you have read it: Click on this link:
http://scoutingevent.com/attachment/BSA010/document_15652232670_2390.pdf
When & Where
107th Ave & OliveSafeway (107th Ave & Olive)
Friday 10-04-2019 3:00 PM MT to
Saturday 10-05-2019 3:00 PM MT
Past
---
109th & West Bell RDSafeway (109th & West Bell RD)
Friday 10-04-2019 3:00 PM MT to
Saturday 10-05-2019 3:00 PM MT
Past
---
16th St. & SouthernSafeway (16th St. & Southern)
Friday 10-04-2019 3:00 PM MT to
Saturday 10-05-2019 3:00 PM MT
Past
---
1st Ave & Tangerine RdSafeway (1st Ave & Tangerine Rd)
Friday 10-04-2019 3:00 PM MT to
Saturday 10-05-2019 3:00 PM MT
Past
---
39th Ave & Happy ValleySafeway (39th Ave & Happy Valley)
Friday 10-04-2019 3:00 PM MT to
Saturday 10-05-2019 3:00 PM MT
Past
---
40th St. Chandler BlvdSafeway (40th St. Chandler Blvd)
Friday 10-04-2019 3:00 PM MT to
Saturday 10-05-2019 3:00 PM MT
Past
---
48th St. & ElliotSafeway (48th St. & Elliot)
Friday 10-04-2019 3:00 PM MT to
Saturday 10-05-2019 3:00 PM MT
Past
---
64th St. & Greenway RdSafeway (64th St. & Greenway Rd)
Friday 10-04-2019 3:00 PM MT to
Saturday 10-05-2019 3:00 PM MT
Past
---
67th Ave & BeardsleySafeway (67th Ave & Beardsley)
Friday 10-04-2019 3:00 PM MT to
Saturday 10-05-2019 3:00 PM MT
Past
---
6th Ave & Hopi DriveSafeway (6th Ave & Hopi Drive)
Friday 10-04-2019 3:00 PM MT to
Saturday 10-05-2019 3:00 PM MT
Past
---
7th Ave & OsbornSafeway (7th Ave & Osborn)
Friday 10-04-2019 3:00 PM MT to
Saturday 10-05-2019 3:00 PM MT
Past
---
7th St & ThunderbirdSafeway (7th St & Thunderbird)
Friday 10-04-2019 3:00 PM MT to
Saturday 10-05-2019 3:00 PM MT
Past
---
7th St. & Bell RdSafeway (7th St. & Bell Rd)
Friday 10-04-2019 3:00 PM MT to
Saturday 10-05-2019 3:00 PM MT
Past
---
7th St. & GlendaleSafeway (7th St. & Glendale)
Friday 10-04-2019 3:00 PM MT to
Saturday 10-05-2019 3:00 PM MT
Past
---
83rd & CactusSafeway (83rd & Cactus)
Friday 10-04-2019 3:00 PM MT to
Saturday 10-05-2019 3:00 PM MT
Past
---
83rd Ave & CamelbackSafeway (83rd Ave & Camelback)
Friday 10-04-2019 3:00 PM MT to
Saturday 10-05-2019 3:00 PM MT
Past
---
Alma School & Chandler BlvdSafeway (Alma School & Chandler Blvd)
Friday 10-04-2019 3:00 PM MT to
Saturday 10-05-2019 3:00 PM MT
Past
---
Alma School & Chandler HeightsSafeway (Alma School & Chandler Heights)
Friday 10-04-2019 3:00 PM MT to
Saturday 10-05-2019 3:00 PM MT
Past
---
Anthem Way & Galivian Peak ParkwaySafeway (Anthem Way & Galivian Peak Parkway)
Friday 10-04-2019 3:00 PM MT to
Saturday 10-05-2019 3:00 PM MT
Past
---
Apache Trail & MeridianSafeway (Apache Trail & Meridian)
Friday 10-04-2019 3:00 PM MT to
Saturday 10-05-2019 3:00 PM MT
Past
---
Arizona Blvd & Ruins RdSafeway (Arizona Blvd & Ruins Rd)
Friday 10-04-2019 3:00 PM MT to
Saturday 10-05-2019 3:00 PM MT
Past
---
Baseline & 51st AveSafeway (Baseline & 51st Ave)
Friday 10-04-2019 3:00 PM MT to
Saturday 10-05-2019 3:00 PM MT
Past
---
Baseline & EllsworthSafeway (Baseline & Ellsworth)
Friday 10-04-2019 3:00 PM MT to
Saturday 10-05-2019 3:00 PM MT
Past
---
Baseline & HigleySafeway (Baseline & Higley)
Friday 10-04-2019 3:00 PM MT to
Saturday 10-05-2019 3:00 PM MT
Past
---
Bell Rd & 35th AveSafeway (Bell Rd & 35th Ave)
Friday 10-04-2019 3:00 PM MT to
Saturday 10-05-2019 3:00 PM MT
Past
---
Broadway & RuralSafeway (Broadway & Rural)
Friday 10-04-2019 3:00 PM MT to
Saturday 10-05-2019 3:00 PM MT
Past
---
Broadway Blvd & HoughtonSafeway (Broadway Blvd & Houghton)
Friday 10-04-2019 3:00 PM MT to
Saturday 10-05-2019 3:00 PM MT
Past
---
Camelback & 32nd StSafeway (Camelback & 32nd St)
Friday 10-04-2019 3:00 PM MT to
Saturday 10-05-2019 3:00 PM MT
Past
---
Camino Del Sol & R.H. Johnson BlvdSafeway (Camino Del Sol & R.H. Johnson Blvd)
Friday 10-04-2019 3:00 PM MT to
Saturday 10-05-2019 3:00 PM MT
Past
---
Campbell & BroadwaySafeway (Campbell & Broadway)
Friday 10-04-2019 3:00 PM MT to
Saturday 10-05-2019 3:00 PM MT
Past
---
Cedar Ave & West StSafeway (Cedar Ave & West St)
Friday 10-04-2019 3:00 PM MT to
Saturday 10-05-2019 3:00 PM MT
Past
---
Chandler & Desert foothillsSafeway (Chandler & Desert foothills )
Friday 10-04-2019 3:00 PM MT to
Saturday 10-05-2019 3:00 PM MT
Past
---
Cotton & Bell RdSafeway (Cotton & Bell Rd)
Friday 10-04-2019 3:00 PM MT to
Saturday 10-05-2019 3:00 PM MT
Past
---
Deuce Of Clubs & Owens RdSafeway (Deuce Of Clubs & Owens Rd)
Friday 10-04-2019 3:00 PM MT to
Saturday 10-05-2019 3:00 PM MT
Past
---
Dobson & MainSafeway (Dobson & Main)
Friday 10-04-2019 3:00 PM MT to
Saturday 10-05-2019 3:00 PM MT
Past
---
Elliott & McClintockSafeway (Elliott & McClintock)
Friday 10-04-2019 3:00 PM MT to
Saturday 10-05-2019 3:00 PM MT
Past
---
Elm Street & Lake Powell BlvdSafeway (Elm Street & Lake Powell Blvd)
Friday 10-04-2019 3:00 PM MT to
Saturday 10-05-2019 3:00 PM MT
Past
---
Estrella Parkway & ElliottSafeway (Estrella Parkway & Elliott)
Friday 10-04-2019 3:00 PM MT to
Saturday 10-05-2019 3:00 PM MT
Past
---
FLW & Thompson PeakSafeway (FLW & Thompson Peak)
Friday 10-04-2019 3:00 PM MT to
Saturday 10-05-2019 3:00 PM MT
Past
---
Fountain Hill Blvd & PallisadesSafeway (Fountain Hill Blvd & Pallisades)
Friday 10-04-2019 3:00 PM MT to
Saturday 10-05-2019 3:00 PM MT
Past
---
Golf Links & HarrisonSafeway (Golf Links & Harrison)
Friday 10-04-2019 3:00 PM MT to
Saturday 10-05-2019 3:00 PM MT
Past
---
Grant & SilverbellSafeway (Grant & Silverbell)
Friday 10-04-2019 3:00 PM MT to
Saturday 10-05-2019 3:00 PM MT
Past
---
Greenway Rd & TatumSafeway (Greenway Rd & Tatum)
Friday 10-04-2019 3:00 PM MT to
Saturday 10-05-2019 3:00 PM MT
Past
---
Guadalupe & Alma SchoolSafeway (Guadalupe & Alma School)
Friday 10-04-2019 3:00 PM MT to
Saturday 10-05-2019 3:00 PM MT
Past
---
Hayden & ChaparralSafeway (Hayden & Chaparral)
Friday 10-04-2019 3:00 PM MT to
Saturday 10-05-2019 3:00 PM MT
Past
---
Highway 180/Mountain Ave & Airport RdSafeway (Highway 180/Mountain Ave & Airport Rd)
Friday 10-04-2019 3:00 PM MT to
Saturday 10-05-2019 3:00 PM MT
Past
---
Highway 260 & Billy CreekSafeway (Highway 260 & Billy Creek)
Friday 10-04-2019 3:00 PM MT to
Saturday 10-05-2019 3:00 PM MT
Past
---
Highway 66 & 7th StSafeway (Highway 66 & 7th St)
Friday 10-04-2019 3:00 PM MT to
Saturday 10-05-2019 3:00 PM MT
Past
---
Highway 69 & Windsong RdSafeway (Highway 69 & Windsong Rd)
Friday 10-04-2019 3:00 PM MT to
Saturday 10-05-2019 3:00 PM MT
Past
---
Highway 70 & 20th AveSafeway (Highway 70 & 20th Ave)
Friday 10-04-2019 3:00 PM MT to
Saturday 10-05-2019 3:00 PM MT
Past
---
Highway 89 & CottonwoodSafeway (Highway 89 & Cottonwood)
Friday 10-04-2019 3:00 PM MT to
Saturday 10-05-2019 3:00 PM MT
Past
---
Highway 89 & Madole Rd.Safeway (Highway 89 & Madole Rd.)
Friday 10-04-2019 3:00 PM MT to
Saturday 10-05-2019 3:00 PM MT
Past
---
Highway 89 & Railhead AveSafeway (Highway 89 & Railhead Ave)
Friday 10-04-2019 3:00 PM MT to
Saturday 10-05-2019 3:00 PM MT
Past
---
Highway 89 & Road 2 NorthSafeway (Highway 89 & Road 2 North)
Friday 10-04-2019 3:00 PM MT to
Saturday 10-05-2019 3:00 PM MT
Past
---
Hill St. & SycamoreSafeway (Hill St. & Sycamore)
Friday 10-04-2019 3:00 PM MT to
Saturday 10-05-2019 3:00 PM MT
Past
---
Hunt Highway & Merrill RanchSafeway (Hunt Highway & Merrill Ranch)
Friday 10-04-2019 3:00 PM MT to
Saturday 10-05-2019 3:00 PM MT
Past
---
Hwy 269 & Beeline HighwaySafeway (Hwy 269 & Beeline Highway)
Friday 10-04-2019 3:00 PM MT to
Saturday 10-05-2019 3:00 PM MT
Past
---
Indian School & 48th StSafeway (Indian School & 48th St)
Friday 10-04-2019 3:00 PM MT to
Saturday 10-05-2019 3:00 PM MT
Past
---
interstate 40 & Exit 253 WinslowSafeway (interstate 40 & Exit 253 Winslow)
Friday 10-04-2019 3:00 PM MT to
Saturday 10-05-2019 3:00 PM MT
Past
---
Lindsay & UniversitySafeway (Lindsay & University)
Friday 10-04-2019 3:00 PM MT to
Saturday 10-05-2019 3:00 PM MT
Past
---
Litchfield & Indian School BypassSafeway (Litchfield & Indian School Bypass)
Friday 10-04-2019 3:00 PM MT to
Saturday 10-05-2019 3:00 PM MT
Past
---
Mary Ann Cleveland WaySafeway (Mary Ann Cleveland Way)
Friday 10-04-2019 3:00 PM MT to
Saturday 10-05-2019 3:00 PM MT
Past
---
McDowell & 7th StreetSafeway (McDowell & 7th Street)
Friday 10-04-2019 3:00 PM MT to
Saturday 10-05-2019 3:00 PM MT
Past
---
Oracle & InaSafeway (Oracle & Ina)
Friday 10-04-2019 3:00 PM MT to
Saturday 10-05-2019 3:00 PM MT
Past
---
Pima & Thompson Peak ParkwaySafeway (Pima & Thompson Peak Parkway)
Friday 10-04-2019 3:00 PM MT to
Saturday 10-05-2019 3:00 PM MT
Past
---
Power & Queen Creek RdSafeway (Power & Queen Creek Rd)
Friday 10-04-2019 3:00 PM MT to
Saturday 10-05-2019 3:00 PM MT
Past
---
Power Rd & McKellipsSafeway (Power Rd & McKellips)
Friday 10-04-2019 3:00 PM MT to
Saturday 10-05-2019 3:00 PM MT
Past
---
Prince Rd & CampbellSafeway (Prince Rd & Campbell)
Friday 10-04-2019 3:00 PM MT to
Saturday 10-05-2019 3:00 PM MT
Past
---
Ray Rd & McQueenSafeway (Ray Rd & McQueen)
Friday 10-04-2019 3:00 PM MT to
Saturday 10-05-2019 3:00 PM MT
Past
---
Riverside & Airport RdSafeway (Riverside & Airport Rd)
Friday 10-04-2019 3:00 PM MT to
Saturday 10-05-2019 3:00 PM MT
Past
---
Scottsdale & Asher HillsSafeway (Scottsdale & Asher Hills)
Friday 10-04-2019 3:00 PM MT to
Saturday 10-05-2019 3:00 PM MT
Past
---
Scottsdale & Pinnacle PeakSafeway (Scottsdale & Pinnacle Peak)
Friday 10-04-2019 3:00 PM MT to
Saturday 10-05-2019 3:00 PM MT
Past
---
Scottsdale Rd & SheaSafeway (Scottsdale Rd & Shea)
Friday 10-04-2019 3:00 PM MT to
Saturday 10-05-2019 3:00 PM MT
Past
---
Silverbell & Twim PeaksSafeway (Silverbell & Twim Peaks)
Friday 10-04-2019 3:00 PM MT to
Saturday 10-05-2019 3:00 PM MT
Past
---
Southern & Val VistaSafeway (Southern & Val Vista)
Friday 10-04-2019 3:00 PM MT to
Saturday 10-05-2019 3:00 PM MT
Past
---
St Marys & SilverbellSafeway (St Marys & Silverbell)
Friday 10-04-2019 3:00 PM MT to
Saturday 10-05-2019 3:00 PM MT
Past
---
Sunrise Village Shopping CenterSafeway (Sunrise Village Shopping Center)
Friday 10-04-2019 3:00 PM MT to
Saturday 10-05-2019 3:00 PM MT
Past
---
Tanque Verde & CatalinaSafeway (Tanque Verde & Catalina)
Friday 10-04-2019 3:00 PM MT to
Saturday 10-05-2019 3:00 PM MT
Past
---
Tanque Verde & Sabino CanyonSafeway (Tanque Verde & Sabino Canyon)
Friday 10-04-2019 3:00 PM MT to
Saturday 10-05-2019 3:00 PM MT
Past
---
Tatum Blvd & Cave CreekSafeway (Tatum Blvd & Cave Creek)
Friday 10-04-2019 3:00 PM MT to
Saturday 10-05-2019 3:00 PM MT
Past
---
Thornydale & Linda VistaSafeway (Thornydale & Linda Vista)
Friday 10-04-2019 3:00 PM MT to
Saturday 10-05-2019 3:00 PM MT
Past
---
Trekell & Cottonwood LnSafeway (Trekell & Cottonwood Ln)
Friday 10-04-2019 3:00 PM MT to
Saturday 10-05-2019 3:00 PM MT
Past
---
Val Vista & ElliottSafeway (Val Vista & Elliott)
Friday 10-04-2019 3:00 PM MT to
Saturday 10-05-2019 3:00 PM MT
Past
---
Valencia & CardinalSafeway (Valencia & Cardinal)
Friday 10-04-2019 3:00 PM MT to
Saturday 10-05-2019 3:00 PM MT
Past
---
Valencia Rd & NexusSafeway (Valencia Rd & Nexus)
Friday 10-04-2019 3:00 PM MT to
Saturday 10-05-2019 3:00 PM MT
Past
---
Van Buren & Estrella ParkwaySafeway (Van Buren & Estrella Parkway)
Friday 10-04-2019 3:00 PM MT to
Saturday 10-05-2019 3:00 PM MT
Past
---
Via Linda & Frank Lloyd WrightSafeway (Via Linda & Frank Lloyd Wright)
Friday 10-04-2019 3:00 PM MT to
Saturday 10-05-2019 3:00 PM MT
Past
---
Vistancia & El MirageSafeway (Vistancia & El Mirage)
Friday 10-04-2019 3:00 PM MT to
Saturday 10-05-2019 3:00 PM MT
Past
---
Vulture Mine & Highway 60Safeway (Vulture Mine & Highway 60)
Friday 10-04-2019 3:00 PM MT to
Saturday 10-05-2019 3:00 PM MT
Past
---
Waddell & Litchfield RdSafeway (Waddell & Litchfield Rd)
Friday 10-04-2019 3:00 PM MT to
Saturday 10-05-2019 3:00 PM MT
Past
---
White Spar Rd & Copper Basin RdSafeway (White Spar Rd & Copper Basin Rd)
Friday 10-04-2019 3:00 PM MT to
Saturday 10-05-2019 3:00 PM MT
Past
---
Willow Creek & Iron SpringsSafeway (Willow Creek & Iron Springs)
Friday 10-04-2019 3:00 PM MT to
Saturday 10-05-2019 3:00 PM MT
Past
---
Wilmont & Golf Links RdSafeway (Wilmont & Golf Links Rd)
Friday 10-04-2019 3:00 PM MT to
Saturday 10-05-2019 3:00 PM MT
Past
---
Yale & Plaza WaySafeway (Yale & Plaza Way)
Friday 10-04-2019 3:00 PM MT to
Saturday 10-05-2019 3:00 PM MT
Past