2019 Insect Study Merit Badge
Event Details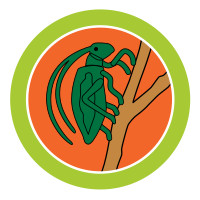 Scouts BSA Insect Study Merit Badge
Butterfly Wonderland, featuring the largest butterfly conservatory in the country with over 3,000 fluttering butterflies, transports guests of all ages to the rainforest by immersing them in the world of butterflies and other rainforest animals. Live exhibits connect people to nature through a sensory experience that educates, entertains, and provides a refuge from the outside world.
Choose a 2019 Session Date:
Saturday, January 26th @ 9:00 AM - 12 Noon
Saturday, February 23rd @ 9:00 AM - 12 Noon
Saturday, March 23rd @ 9:00 AM - 12 Noon
Saturday, April 27th @ 9:00 AM - 12 Noon
Saturday, May 4th @ 9:00 AM - 12 Noon
(Please be on-time or you might be turned away)
Where:
Butterfly Wonderland
9500 E Via de Ventura Suite F-100, Scottsdale, AZ 85256
Insect Study Workbook:
PREREQUISITES: have to do the Report (list of 20 insects, articles, et) and please see below.
The Scouts will not be completing the full merit badge as one of the requirements the Scouts have to do at home but they receive the insect at the badge.
In order to maximize the number of scouts who can participate in the program, we request that parents are not in the room with the scout during the program unless there are special needs that require an adult to be present. We welcome adults and other family members to walk around Butterfly Wonderland while their scout is in session and have discounted tickets available for purchase at the same time as when you register your scout. IT IS REQUIRED that an adult be either in the Aquarium or within the OdySea in the Desert Entertainment Destination during the entire program in case of emergency.
When & Where
January 2019Butterfly Wonderland
Saturday 01-26-2019
9:00 AM MST to 12:00 PM MST
Past
---
February 2019Butterfly Wonderland
Saturday 02-23-2019
9:00 AM MST to 12:00 PM MST
Past
---
March 2019Butterfly Wonderland
Saturday 03-23-2019
9:00 AM MST to 12:00 PM MST
Past
---
April 2019Butterfly Wonderland
Saturday 04-27-2019
9:00 AM MST to 12:00 PM MST
Past
---
May 2019Butterfly Wonderland
Saturday 05-04-2019
9:00 AM MST to 12:00 PM MST
Past