2018 Citzenship in the Nation Merit Badge
Event Details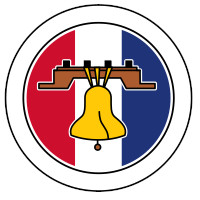 CITIZENSHIP IN THE NATION MERIT BADGE
The Grand Canyon Council, in partnership with the Arizona House of Representatives, is pleased to announce we have scheduled a unique Citizenship in the Nation Merit Badge Event. We are excited to have put this program together and hope that with your help this will be a great advancement and learning opportunity.
This unique event will have scouts actually go through the legislative process as they take a proposed bill from committee all the way through a vote on the Arizona House of Representatives Floor. The entire event will include discussions about our legislative process and allow the scouts to make sure that they are debating bills to ensure that they do not come into conflict with the Constitution as well as other branches of government.
Due to the unique nature of this event, registration will be limited to 60 scouts. All scouts applying must be at least 1st Class
When:
Date: Saturday October 13, 2018
Time: 9:00 to 1:00 pm
Doors open at 8:30 for registration. All scouts need to be present by 8:50 am.
Where:
Arizona House of Representatives
1700 West Washington Street
Phoenix, AZ 85007
Instructions for Scouts prior to the MB Clinic
Fill out a blue card for the merit badge.
Have your Scoutmaster approve and sign your blue card.You have a signed blue card.
Obtain and the merit badge book.Requirements can be reviewed at www.meritbadge.org.Merit badge books can be purchased or borrowed from your troop.
Download the respective merit badge workbook.This is a great tool in completing the necessary requirements.Merit badge workbooks can be downloaded at www.meritbadge.org.
Complete You will be expect to have an understanding of the branches of government in order to participate and have fun.
Please bring a copy of the letter you sent in Requirement 8, the signed blue card, signed Merit Badge Prerequisite form, all prerequisite work shown to your Scoutmaster, merit badge book, notepad, pen/pencil.and your full class A uniform.
Registration is considered complete when both the registration form and the corresponding payment have been received.
Scouts must be at least 1st Class in order to register for this Merit Badge.
General
The Scout Oath and Law are the conduct guidelines for ALL scout activities. If a scout's behavior becomes disruptive or inappropriate, he will be asked to call his parents and be picked up. He will not be able to continue with the remaining merit badge sessions for the day.
When & Where
Arizona House of Representatives
Saturday 10-13-2018
9:00 AM MST to 1:00 PM MST
Past