2018 OA April Brotherhood
Event Details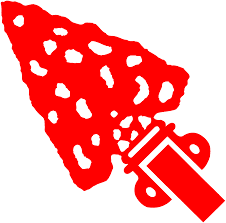 This is 1 of 2 Brotherhood Opportunities that we offer outside of Ordeals and Summer Camps.
April 6, 2018
Heard Scout Pueblo
1901 E, Dobbins Rd.
Phoenix 85042
Check-in begins at 7:00 PM at the Registration Ramada adjacent to the parking lot.
Please wear Field Uniform and Ordeal Sash
Please bring a letter written to the Lodge Chief regarding your role and participation in the Order of the Arrow. Describe your future obligation to the Order of the Arrow and at what level you are active - unit, chapter, lodge, all of the above. You may add anything else regarding your OA ambitions. Letter can be as short as 1 paragraph or as long as you want it to be.
The Brotherhood Ceremony starts at 8:00 PM sharp and is expected to last approx. 2 hours.
COST: $20
When & Where
Heard Scout Pueblo
Friday 04-06-2018 7:00 PM MT to 10:00 PM MT
Past